"
We focus on your success story
From large experience hotel, to small country guest house.
From idea-rich concept, to love-for-detail implementation.
With a theme from Neumeier, your project becomes an absolutely wonderful story.
Which is truly worth telling!
About us
Neumeier is an interior designers' office and a crafts company at the same time. We offer a well-rehearsed combination of numerous services – each is required to create exceptional solutions. Our portfolio incorporates huge as well as smaller projects in the hotel and gastronomy sectors. But, of course, Neumeier also supports petite assignments. You will always be welcome!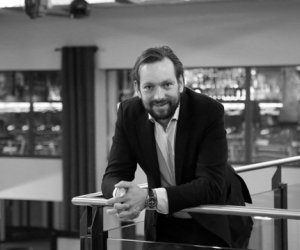 Meet the Team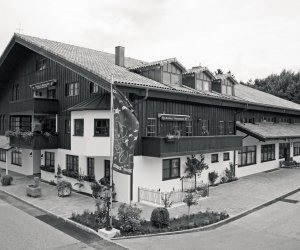 Our Premises
Inside Bureau and Workshops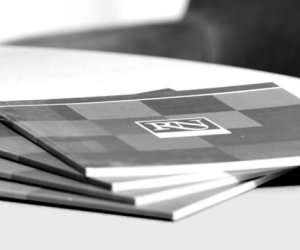 Company History
See more
What we offer

Architecture

Interior fittings
Furnishing
1. We Advise.
Our expertise covers all services, from design right through to ready-to-use handover. Utilize our offering as required, and according to task definition – in supporting sub-areas or as complete solution from one single source.
2. We Visualize.
Your wishes and ideas are expressed in a clear and transparent form. We create floor plans, views and perspectives as illustrations, CAD drawings or photo-realistic animations. You receive detailed and easy-to-read designs.
3. We Present.
Your favourite surfaces, materials and objects are sampled. We show the proposed materials as mood boards, hand samples or models. You literally see what you will get!
4. We Calculate.
The required range of materials and services is listed systematically. We record the quantities and unit numbers of all building materials and furnishings in a room data sheet. You have a precise costs overview.
5. We Coordinate.
Your possibly already commissioned architects and tradespeople are also integrated. We coordinate all work, such as electrics, plumbing, heating, ventilation, fire prevention and statistics with one another. You have just one contact partner.
6. We Implement.
Your construction project is performed by our experienced team of in-house master tradespeople and specialists with long years of proven experience. We assume the building supervision, property monitoring and costs control. You are left with ... a good feeling! With certainty.
How we are perceived
Anyone entering one of our worlds wants to be touched and enchanted.
By visions that surprise and stagings that impress. Dreams are transformed into rooms. The venue,
script and actors may change, but the quality of the furnishing remains the same.
Nice then, that the press also sees it that way!
Special always scores points
GASTRONOMIE & HOTELLERIE, 2012
Authentic and implemented with lots of love for detail.
Hotelbau, 2012
What comes into being here borders on a miracle.
Tophotel, 2012
A wow feeling from the very start.
Badische Zeitung 2012
Neumeier planning office boosts momentum.
Hotel & Technik, 2012
Theme hotels in a completely different dimension.
First Class, 2012
A more than representative building complex.
Mittelbadische Presse, 2012
Impressive hotel planner.
Badische Zeitung, 2012
Rudolf Neumeier affords hotels that something extra.
Freiburger Wochenbericht, 2012
Cooperation proves its worth.
Lahrer Zeitung, 2012
First place with Neckermann and Dertour.
Medien-Information Europa-Park, 2012
They have a knack for the right ambiance.
Badische Zeitung, 2012
Lifestyle made in Holzkirchen.
IHK magazine, 2011
Publikums Award 2011, 2012
Top Hotel Opening 2012 for Bell Rock
Holiday Check Award 2014
Holiday Check TopHotel 2014
Holiday Check Award 2013
Trip Advisor Certificate for Excellence 2012
Hotel property of the year 2004 for Colosseo
Neckermann Primo Award, Colosseo 2004-2014
Goldene Pinie (7x Europa-Park Hotels)
Directions
Address & Opening Hours
We are there for you:
Monday to Friday from 10 am to 6 pm
or as agreed individually.
Neumeier GmbH & Co KG
Furnishing House, Planning Office
Raiffeisenstr. 8
83607 Holzkirchen
Contact us
Tel: +49 8024 60889 – 0
Fax: +49 8024 60889 – 20